before after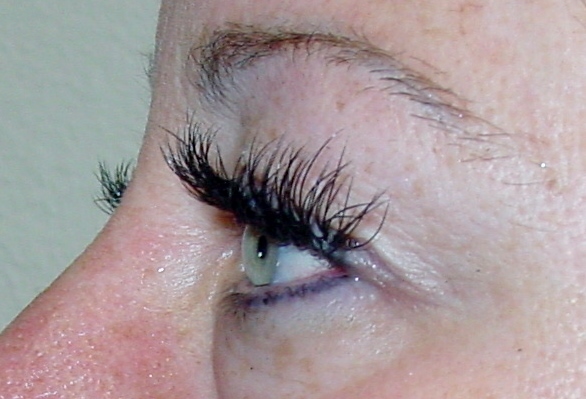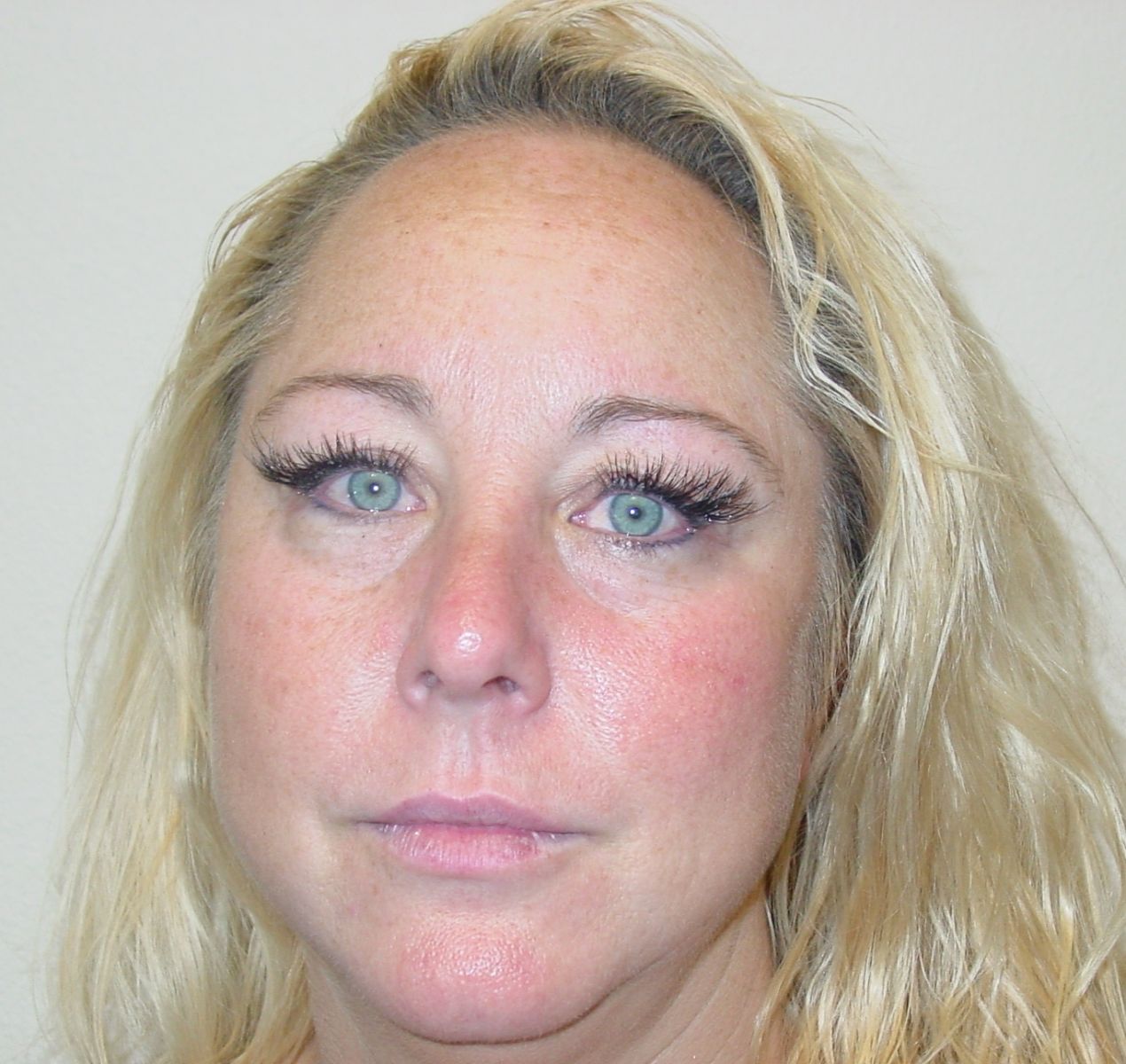 some before pictures with Kelly's natural eyelashes
Kelly wanted a dramatic look here she is with her mink eyelashes
Comments from Kelly- Ow my really opened and lifts the appearance of my eyes. Kimiko did a beautiful job. Love how She was so thuro she gave me home care instructions and some great products to take care of them. No more strips
Katherine- Oh! My have had facials but when I tried the Japanese facial it was the best of both worlds, variation on deep tissue but relaxing.... I could see how my skin changed after one session.... it look bright and vibrant and holistic too!
Julie- I have gone to some top notch spas and most facials did not go to this extent by the time session was over I was so relaxed I was a puddle.... recommend any treatment you get more than what you expect... worth every cent.....
Jason Clark- "Sakura was very knowledgeable, professional, and inviting. She totally made me comfortable and the results were awesome, I will definitely be going back for another facial and relaxation therapy. When I asked her questions about skin care the feedback was great with valuable information - posted on Genbook by Hason on 8-2018
2016 Fantasy Competion 3rd place winner
LASH WARS 2016- Vegas
Competitors from all over the world - NZ, Australia, Brazil, Sweden and US.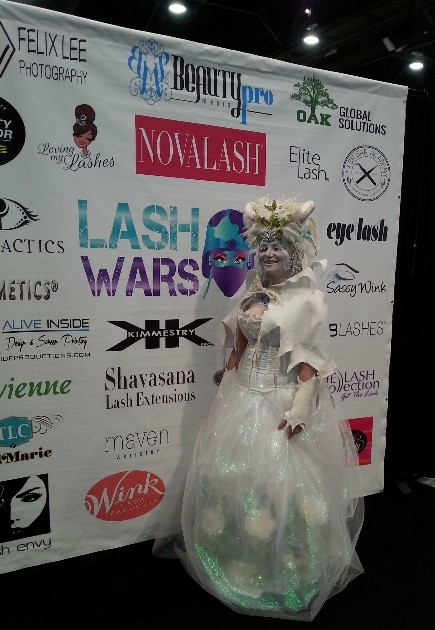 We has 90 mins. to do lashes, embellishments, costuming, makeup! We decided to go outside of the box and put fiberoptics in the lashes.... Yes lashes light up!, Skirt had fiberoptics and blinked with twinkling lights. Costume all hand made. A fan favorite at the Cosmo/Estie trade show in Vegas this year could not go 2 feet without our model Chloe having to have her picture taken with someone..... Way to go Chloe......
Pictures of work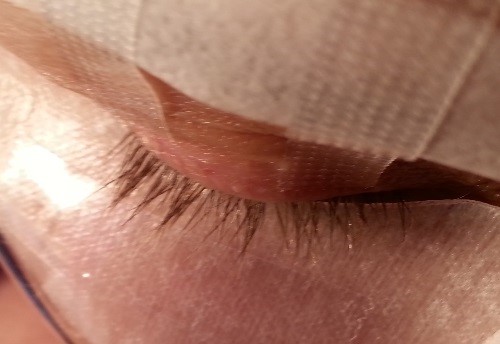 Before
After (Client under Dr's care-breathing tube)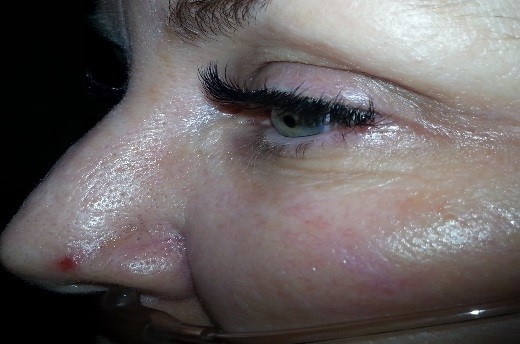 We will do home services-due to client is bed ridden- have lashes and we will come to you!
Repair work/Corrections
BEFORE-client walked in and had strip lashes glued onto her extensions! Looked really painful (1/2 worth of removal time) Finshed product- (could not place in inner corners due to damage done to lashes prior to walking in.)
Before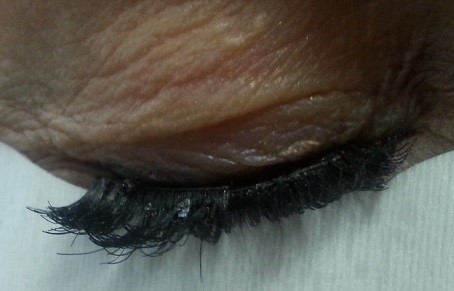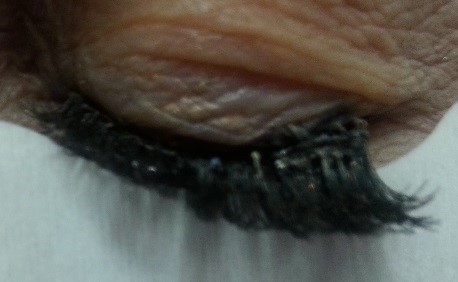 After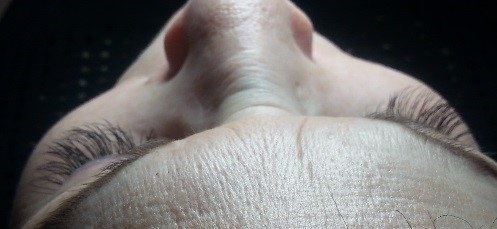 could not place lashes in the inner eye area due to damage from before pictures. Client has strip lashes that were glued in pc. into lash line on top of strip lashes. UGH!!!!!
Color Lashes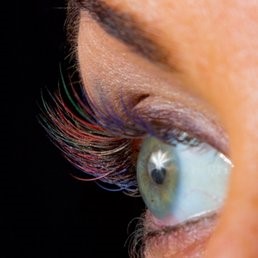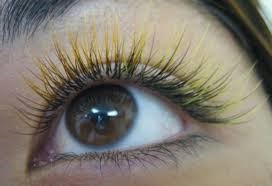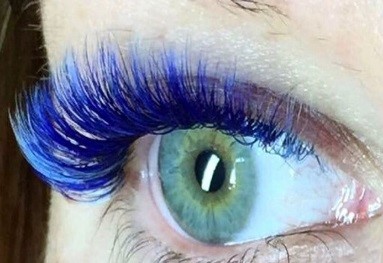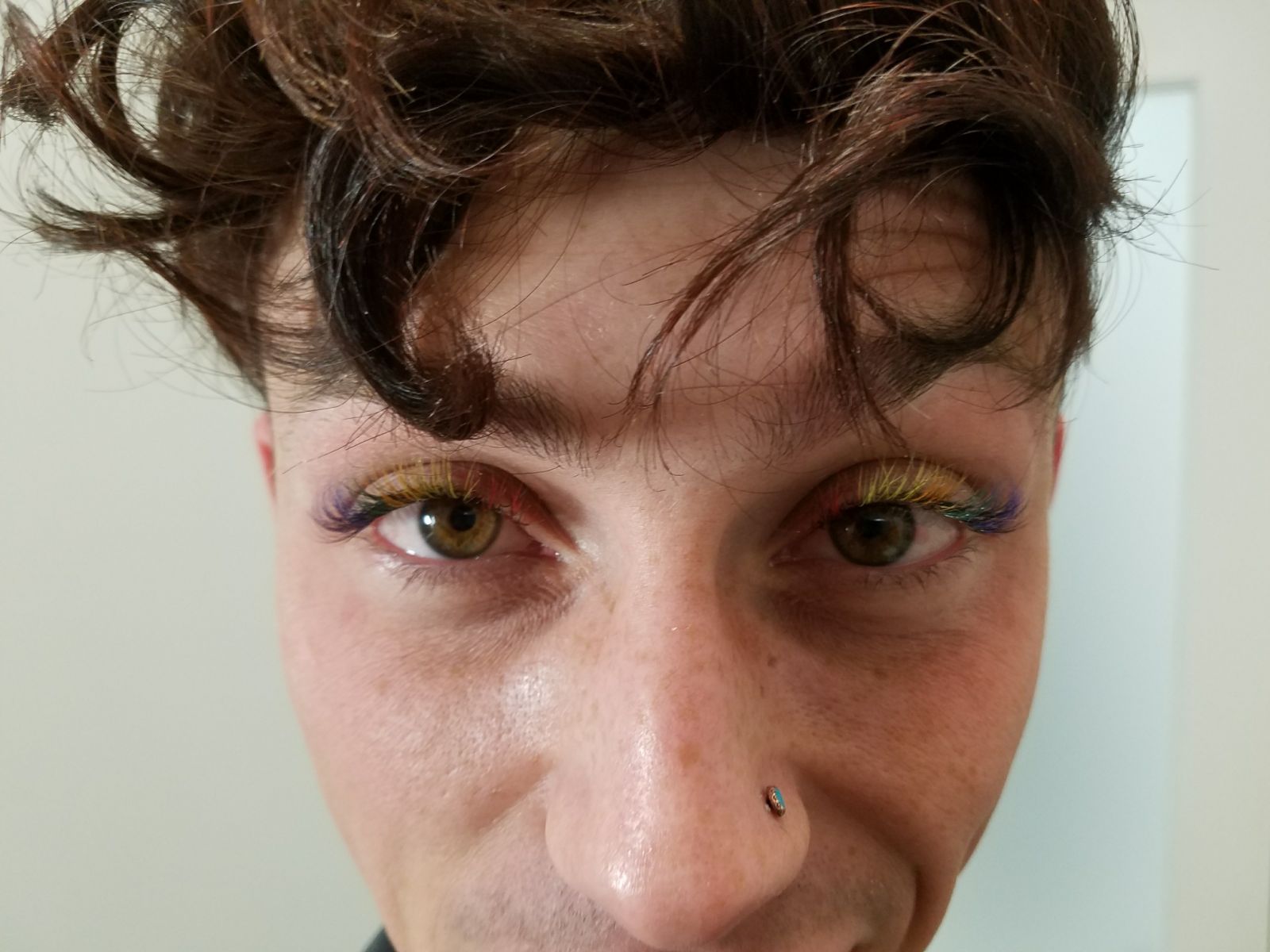 Blue various shades, Purple, Yellow, Neon, Orange shades, Red just a few of the color options
Glitter Lashes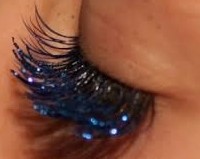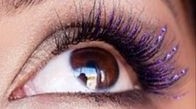 Blue, Green, Purple, Silver, Gold some of the options (great accents)
Two Tone- Red/Black, Blue/Black and Purple/Blue ombrie options currently available